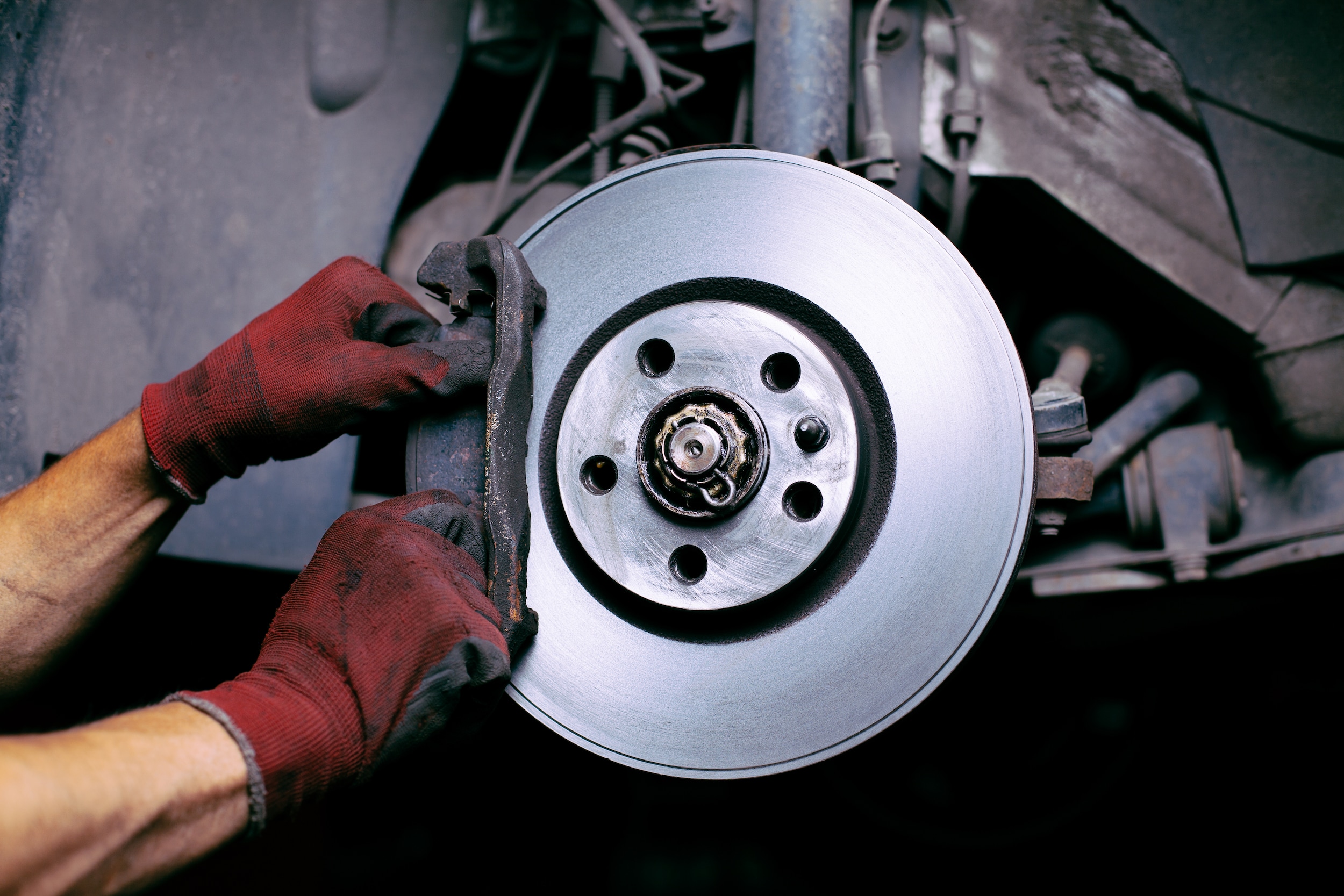 Brakes are often overlooked when thinking about what the most important feature of a vehicle is, but they are the most important safety feature on every vehicle. Braking is all about friction. There are pads inside calipers that press against rotors to slow down your vehicle. Unfortunately, brakes don't last forever and are designed to slow wear down with use, so short of never driving our cars, there is really nothing we can do to stop the wear on our brakes. 
Krause Family Ford in Woodstock, Georgia is here to help you make sure your brakes are in optimum condition. It is important to visit us routinely to have our expert technicians perform a thorough inspection and complete any necessary maintenance and repairs. Whether you're in Atlanta, Jasper, Roswell, or Kennesaw, we're close by and ready to help!
Warning Signs for Brake Replacements
Brakes typically give drivers warning signs when they need to be replaced. You may notice that you're having to push the brake a little harder, you aren't stopping as quickly, or you're hearing a screeching noise when you brake. Some of the most common warning signs include: 


Grinding
Squishy pedal
Steering wheel shudder
Hear squealing
Smell an odor
See brake warning on the dash
Even though there are several warning signs to look out for, your old brakes may not be catching your attention. You may not notice any signs of brake wear, so it is important to have routine inspections done. Having your brakes inspected about every 10,000 miles, or once a year, can save you money on costly repairs in the long run. 
When to Have Your Brakes Inspected
Not all brakes wear the same, meaning some will last longer than others. Depending on your driving habits, you may need to replace your brakes more often. Driving habits such as riding the brakes, operation conditions like rough terrain, and your vehicle type all contribute to how often your brakes will need to be replaced.
Routine brake inspections are extremely important for keeping your brakes well maintained and keeping your safe. If you bring your vehicle in to Krause Family Ford for a brake inspection, we will check for pad wear, rough spots on the rotors, and signs of damages including cracks or warping. Once our technicians have thoroughly checked your brakes, we can either replace or repair them for you if necessary. In certain cases, rotors can be resurfaced to save you money. 
Schedule an Appointment for Your Brakes at Krause Family Ford
Whether you're in need of new brakes, or need a routine brake inspection, our expert Ford Service technicians can help. Give us a call at (770) 592-0090 or
contact us online
to schedule your next appointment.